Are you looking for Batteries Services for your vehicle?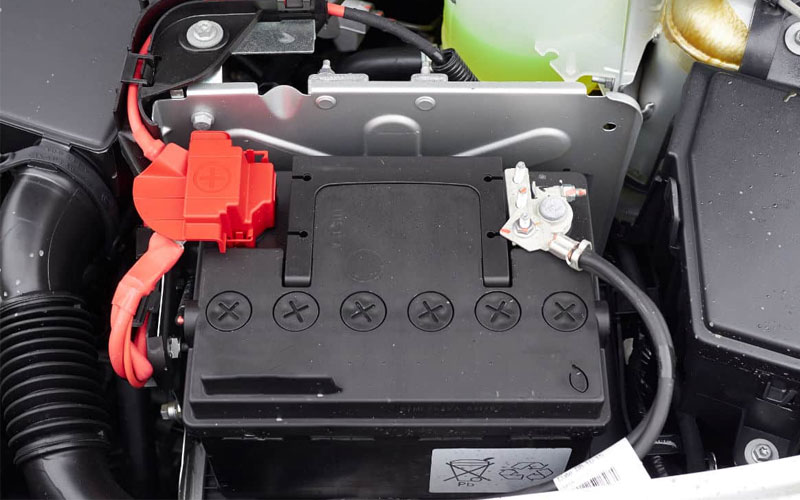 In order to derive superior performances from your vehicle, you must maintain and repair it, so you do not face any issues on the road. A properly maintained car works for a plethora of purposes like a high level of comfort and luxury and increased safety on the road as well. While all components work to provide you with a smooth drive, batteries are something that is often overlooked by people. Your car's batteries work to power up the starter and provide current to your vehicle' s alternator.
However, being a machine, it does not have eternal life. A malfunctioned battery can cause your engine's starter to lose its power. This, in turn, can cause starting problems with your car.
Nevertheless, you do not need to worry. We, at SP Tyres, host a spectacular team of trained mechanics that can mend your car's battery in just a few minutes. In case, you do not have much idea about car repair and servicing, allow us to acquaint you with or battery repair service.
What is a battery repair service?
A battery repair service is an efficient car repair procedure that ensures a smooth flow of circuit and current in your car's battery. Moreover, our experts also test your vehicle's battery Shrewsbury for any insufficient current or any acid leakage. Our garage, host some of the most modern-day equipment that is guaranteed to repair and mend your battery, so your safety and luxury stay on the right track.
Furthermore, our garage is known among the people of Shrewsbury, for quick and affordable battery repair services.
Now that you know about our battery repair service, it is time you get familiar with some of its benefits as well.
Amazing benefits of getting a battery repair service from us
Increased battery life: Letting an expert handle your car's battery brings along a majority of benefits. One such advantage is improved battery life for your vehicle. This happens because our mechanics take utmost care when it comes to servicing your car's battery. Therefore a healthy battery lives a long life as compared to a weak battery.
Enhanced fuel efficiency: A poor or drained battery can put increased stress on the engine. This happens because battery works to power up your car's starter and, in turn, the engine. Therefore, increased stress on the engine leads it to burn more fuel. It is recommended to get an expert battery repair service as it not only enhances safety but also increases your fuel efficiency by putting less stress on the engine.
Reduced costs: Any damage to the car battery can easily be spread to other parts of the car machinery. Therefore, it will cost you additional repair costs. Hence, you must get your car's battery repaired by an expert if you do not want to be involved in extra costs for your car.
A Feasible garage to get it done
We, at SP Tyres, host some of the most trained mechanics that can repair your car's battery in just a few minutes.
You can easily book an appointment with us. Just email to us, at Sptyres@live.com.
We work 7 days a week.
Monday to Friday: 8:00am to 6:00pm
Saturday: 09:00am to 5:00pm
Sunday: 10:00am to 4:00pm