Are you looking for Exhausts Service for your vehicle?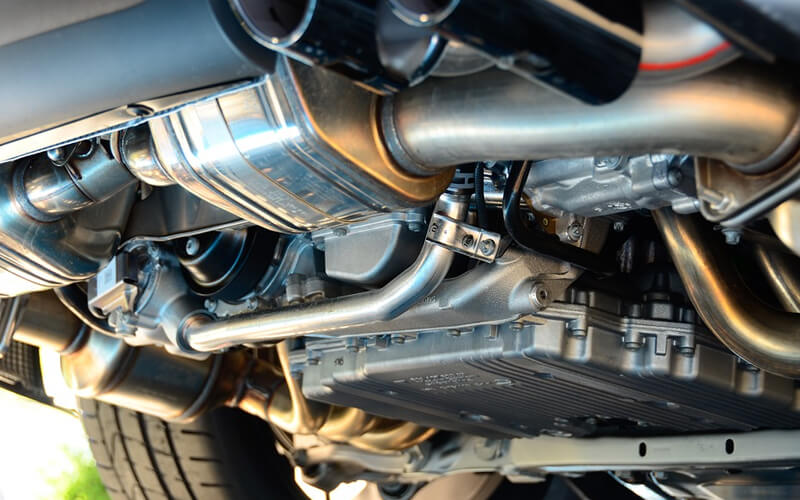 Every car must have an exhaust to vent out the gases from its engine. But due to the daily damages, the exhaust may not be able to perform at it best. Therefore, it is essential for drivers to get their car exhaust serviced periodically.
At SP Tyres, we offer timely exhaust repair Shrewsbury and maintenance with warranty. Our professionals will make sure your car does not have to face any problem with the exhaust once it is fixed. Along with exhaust, we will look into the overall condition of your vehicle to make sure you face no troubles while driving. For quick service and consultation give us a call today.
Breathe Only Fresh Air!
Your car exhaust has four main functions: to direct fumes away from car passengers, to control noise, to improve fuel consumption, and to improve the engine performance. Based on the make of your car, the layout of the exhaust system may differ.
However, the core functionality of all exhaust systems remains the same. They remove harmful exhaust gases from the engine while it is running. The exhaust emission system is the only means to channel noxious gases away. Therefore, it is vital that drivers take good care of their exhaust to ensure it performs well. For more information on how to maintain your exhaust better get in touch with our technicians.
Did you know how vital the exhaust of your car is? The exhaust helps to enhance your car's power and performance. You can save on the fuel consumed by the vehicle. This is especially possible when you opt for a full exhaust replacement. The exhaust system will have significant advantages for your vehicle. But you will have to choose the right exhaust and have it installed professionally to experience the results.
Contact our certified technicians for complete exhaust repairs and maintenance. At SP Tyres, we understand car exhaust like the back of our hand. We are backed by a team of excellent technicians who are trained and monitored to offer only the best exhaust service in your area. Our mechanics use only the latest parts and tools to service your vehicle. You can find all the replacement parts at our facility.
Get Best Exhaust Repair In Your Area
Since our inception, we have been offering reliable exhaust repair Shrewsbury and maintenance. We assure our customers of quality repairs and replacement. Our pricing policy is fair and transparent.
On booking the service with us, our staff will inform you of all labour and parts cost upfront. A personalised quote will be created for you. The quote will include the charges as per the needs of your vehicle and its make. So you can be assured of quality service at competitive prices.
Wait no more! Book an appointment with us to enjoy value-added services and enjoy a hassle-free payment experience. Our booking system is open online and on the phone. You can walk-in at our garage to request a service too.