Are you looking for Welding for your vehicle?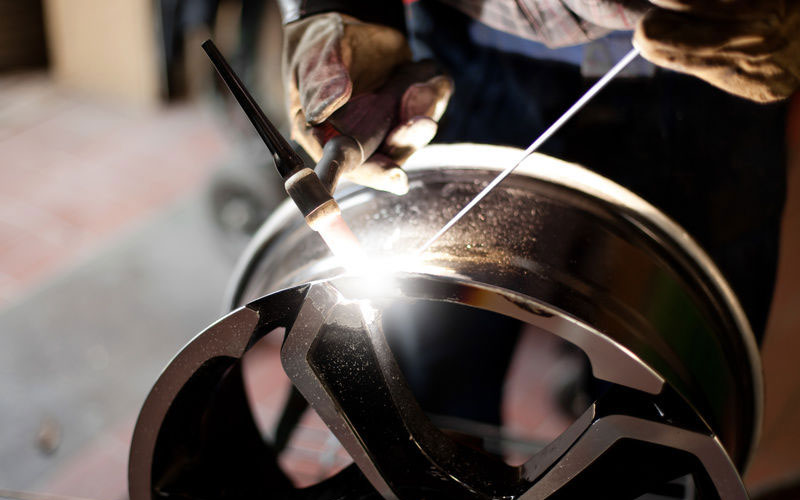 Just like you maintain your car's components, it is equally important to look after your car's exterior. Any dents, cracks or scratches on your car's bodywork puts a negative image on the road. Therefore, you must look after maintaining and repairing your car's body to outshine everyone on the road. One such service that takes care of repairing any dents or cracks on your car's exterior is a welding service.
Our garage, SP Tyres, is committed to providing our customers with the best welding service in Shrewsbury, so you do not have to get embarrassed because of a dented or scratched car.
If you are new to the world of cars, allow us to make you aware of our welding service and its different types.
What is a welding service and how it helps you?
Welding is a car bodywork repair service that works to repair your car's dents, scratches, or cracks by using modern-day machines and equipment. This service requires professional expertise. Therefore, our garage hosts some of the best technicians that are trained to repair your car's bodywork and make it ready for the road.
The main job of a welding service is to repair your car's damaged muffler, chassis, or an oil pan.
Now that you have a basic idea about our welding Shrewsbury services, you must get familiar with the different types of welding services at our garage.
Different types of welding service at our garage
Tungsten Inert Welding: This is the most common type of welding service that deals with repairing your car's cracks and dents using a welding arc. The welding arc is powered by a specific charge of volts to smoothen out your car's surface and cover for any broken parts with the help of a metal sheet. Also, the cracked parts of the car's bodywork are joined using a welding gas that stabilises the welding arc.
Gas Metal Arc Welding: This is an advanced type of welding that deals with cracked and broken parts more efficiently and effectively. Gas metal arc welding is comprised of a tungsten gas that stabilises the welding arc. However, this type of welding uses a filler metal wire rather than a filler metal sheet. The wire is drawn straight from the metal gas arc machines.
A Feasible garage to get the best welding services
We, at SP Tyres are known as a feasible and accessible garage among the people of Shrewsbury and nearby areas for providing top-notch welding services that are guaranteed to enhance your car's overall appeal.
If you are looking to benefit from our services, simply email your appointment request to us, at Sptyres@live.com. We are open from Monday to Friday, between 8:00am to 6:00pm, and 9:00am to 5:00pm on Saturdays. We also work on Sundays, between 10:00am to 4:00pm.