Are you looking for Winter Tyres for your vehicle?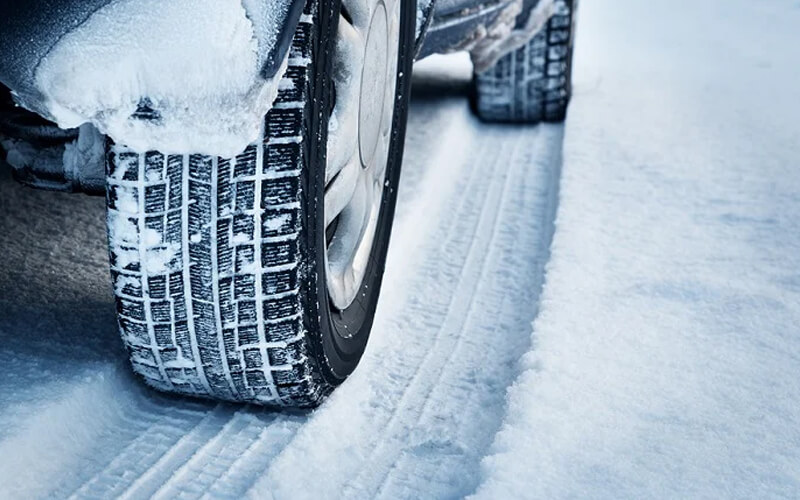 As the temperature drops, car owners need a set of specialist winter tyres. These tyres are composed of a unique technology that prevents them from freezing in the colder climates. To ensure safety drivers must switch to winter tyres as soon as the temperature drops below 7 degrees Celsius. If you want to know how to better care for your winter tyres, contact us.
SP Tyres is a full-service garage based near you. We pride in our team of certified professionals offering the most reliable tyre service and consultation. To find out more about SP Tyres get in touch with our customer care executives and get connected with our tyre professionals today.
Winter Tyres: Your Winter-Road Companion
Winter Tyres provide improved grip and traction even while braking in the colder climates. They offer reliable cornering on surfaces with snow, ice, dry asphalt or slush. They have a rubber compound which stays flexible and soft with aggressive tread blocks to bite the surface snow. To continue enjoying the optimum performance from your winter tyres give it the repair it needs. Let our tyre experts help you with this. Call us today to find out more.
It has been found that winter tyres offer approximately 30% better stopping distance while braking. This is because winter tyres remain soft and help the vehicle regain composure. In a panic situation, drivers may sometimes stomp on the car brake to stop the car. This can be a problem with tyres not made for the winter season. Season-inappropriate tyres may skid, over the snowy, slippery surface.
Tyre experts at SP Tyres have vast experience dealing with winter tyres Shrewsbury. Bring your car to our garage to avail best tyre service and consultation in your budget.
Book Winter Tyres Online With SP Tyres
Winter tyres are engineered to provide flexibility even in sub-zero environments as low as -30 degrees Celsius. These tyres come with deep, more prevalent sipes or thin slits. These slits help to cut across the tread, creating forward movement horizontally. To keep them in good condition invest in their regular repair and maintenance at SP Tyres.
In addition, you can purchase a set of replacement tyres from us online. We stock a range of premium and budget tyres from renowned brands like Pirelli, Dunlop, Continental and more. Tell our tyre experts what you are looking for, and we will help you with it.
For the best tyre service and consultation book an appointment with us online. We take appointments on the phone and via the email too. Contact us with any of your preferred channels. Or feel free to walk-in at our garage during business hours. Our tyre experts will be happy to help you.