Are you looking for Brake Services for your vehicle?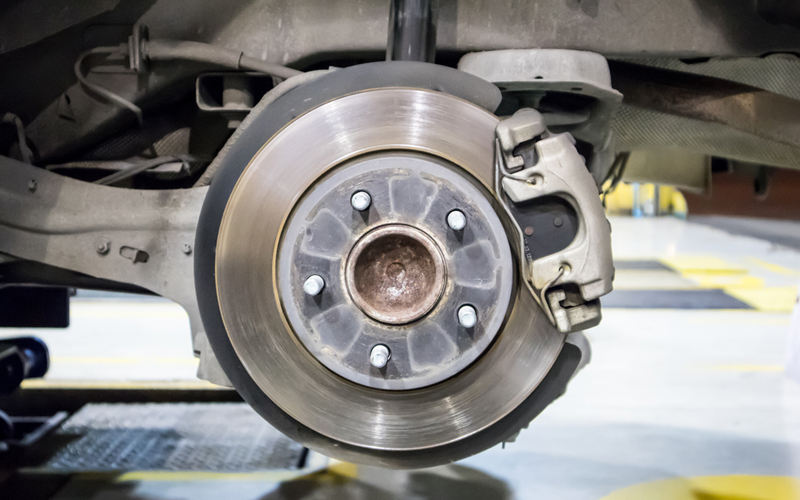 Brakes are a vital component of your car that works to ensure your safety on the road. One can imagine driving a car with low fuel but driving a vehicle with inadequate brakes is no less than a nightmare. Moreover, if we go even deeper into the science of braking system in your car, you'll get to know that brakes also work to ensure a variety of other factors like performance, tyre wear, etc. However, being a machine, even your brakes need frequent repairs and servicing, in order to function effectively.
We, at SP Tyres, host a team of highly talented mechanics that work to repair any discrepancy in your car's braking system.
If by any chance, you are unaware of our car's braking system, allow us to make you aware of it.
What is a brake repair service?
Brake repair service is an expert service procedure that is carried out at our auto-garage. The service works to repair any problems within your car's braking mechanism. In general, our mechanics perform this service by taking your car for a test drive and identifying any issues with your car's brake rotors and discs. However, if the problem is beyond repair, we also work to replace your old brake discs with new and efficient ones. This ensures a smooth braking flow and a healthy suspension system in your vehicle as well.
Moreover, our mechanics, at SP Tyres, have years of experience in repairing and servicing the vehicles of people. Also, if you decide to get your car's brakes serviced from us, we guarantee complete satisfaction for your paid money.
Now that you are aware of our brake repair service, it is time, you get familiar with the advantages of getting this service from us.
Benefits of getting a brake repair service
Increased safety: As you know, brakes are the primary component of your vehicle that works to ensure your safety on the road. Therefore any issues within your braking system can lead you to lose control of your car, and even lead to major accidents. Therefore, if you want maximum safety for you and your passengers, you should definitely get your brakes Shrewsbury serviced.
Enhanced fuel economy: An improper braking system can increase your car's braking distance by a great extent. Moreover, it also leads your vehicle to incur uneven tyre wear and damage, which puts increased stress on the engine. However, if your brakes are serviced by our experts, you can sit relaxed when it comes to braking distance and engine-stress. Reduced stress on the engine works to increase your car's fuel economy.
Increased car life: Any discrepancy in your vehicle's braking system is a major threat to both your safety and car's health. This is because any damage in braking system can easily be spread to other components of your vehicle. Nevertheless, if your brakes are serviced on a routine basis, you can sit back and enjoy a long car life.
A reliable auto-garage to get amazing services
Our garage, SP Tyres, is famous among the people of Shrewsbury and nearby areas for providing a plethora of services like brake repair, AC repair, and lots more.
If you wish to book an appointment with us, simply email to us, at sptyres@live.com.
We work from Monday to Friday, between 8:00am to 6:00pm, and 09:00am to 5:00pm on Saturdays. We also work on Sundays, between 10:00am to 04:00pm.