Are you looking for Tyre Repair for your vehicle?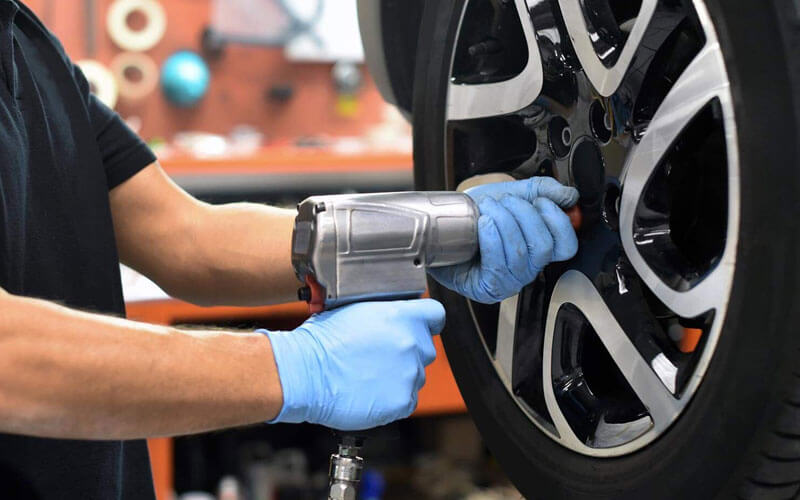 Car tyres are a product of sophisticated engineering. They are built to offer safety and stability to the vehicle. But for the tyres to perform well and last longer, it is important to get them timely repairs. To help you keep up with the repair schedule give a call to SP Tyres.
We are a full-service garage located in your area. We specialise in offering comprehensive and affordable tyre repair Shrewsbury, Wem. From tyre repair, tyre-fitting, tyre replacement to every other care that your tyre needs; we do it all. Ring our customer care executives today to book your appointment.
Taking Care Of Tyres For An Enhanced Driving Experience
Tyres are made up of several compounds apart from rubber. These compounds may vary from manufacturer to manufacturer. The differences in tyre manufacturing affect tyre performance. At the time of buying tyres, it is essential to consider things like your driving habits, climatic conditions and usage. To make sure your tyre gets quality service, call SP Tyres.
Unless you are fully aware of the tyre technology, choosing the tyre for your vehicle can be a tough decision. Besides, with so many tyre brands in the market, the task can be a little daunting. It is important to know your tyres were manufactured. Tyre experts recommend buying a
set of new tyres not older than six months.
Now you can order your new tyres at our repair facility. We stock a range of popular tyres from Continental, Pirelli, Dunlop and many more. For best tyre consultation and repair you can get in touch with our tyre experts.
The 'No-Wait' Service
Did you know the after-care of car tyres is as vital a decision as to the one while buying it? Along with legal road-checks, it is crucial to carry out regular checks of your tyre too. The routine tyre maintenance will go a long way to improve their performance and longevity.
At SP Tyres, we work hard to ensure our customers enjoy only quality tyre care. We have designed our tyre service packages keeping in mind the diverse needs of vehicles. When you book an appointment with us, we will not rush through the service. We will assign our experts to accurately diagnose your car for issues and fix them in no time. Give us your time and your vehicle, and we will make sure it is road-worthy.
SP Tyres uses a computerised system of booking. This means you do not have to queue up at our garage. Our service bookings are open round-the-clock. You can register your spot online or on the phone. Our service experts will be pleased to guide you.