Are you looking for Car Repairs for your vehicle?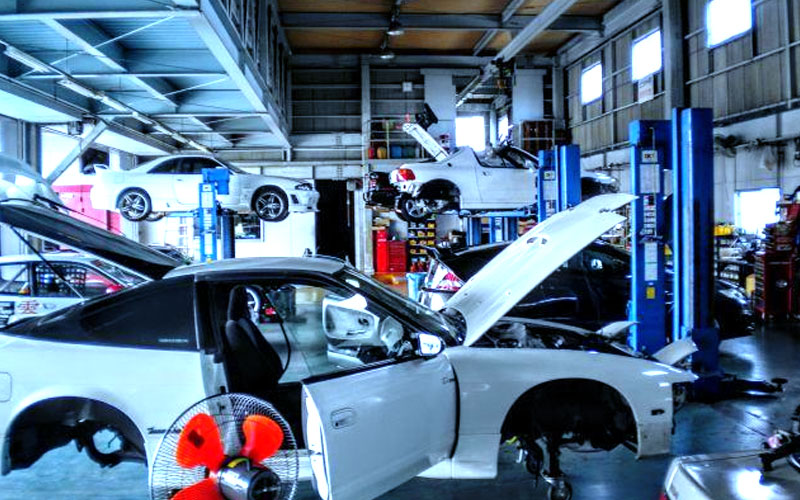 Having trouble with your car? We know how frustrating it can be. The frustration can even put you in a state of panic, especially when you are far away from a repair centre. Car experts, thus, advise drivers to get their car regularly inspected and repaired to avoid potential problems. Every once in a while you must plan to take your car for a full or an interim check. The trained eye of the mechanics can pinpoint the issue before it escalates. The preventive maintenance can go a long way to improve the safety and reliability of your car. If you are searching for a team of reliable technicians, contact our repair centre. We are a full-service garage located in Shrewsbury offering all-inclusive vehicle repairs. From basic car maintenance to complete car overhauling, we can handle everything with ease.
Our team at SP Tyres understands what your vehicle needs, be it of any make. When you book the appointment with us, be assured of quality service at a cost-effective price. The best part is that our well-informed staff will create a personalised quote for you. This will allow you to save substantially while availing unmatched vehicle service near you.
Improve The Life Of Your Vehicle
Periodic vehicle repairs are vital to improving the life and performance of your vehicle. They help to keep you safe from potential dangers like an accident or a car breakdown. If your car is three years old or more, regular vehicle repairs become all the more important. This is because it helps the car get through its MOT test easily. Although, you might be spending on the vehicle repairs now, in the long run you can save on unwanted incidents. To keep your car in good condition, it is best to follow your car manufacturer's maintenance schedule. To do that, get in touch with us for help.
Vehicle repairs may vary depending on the make and model of your car, the driving habits, and the usage. But some of the common vehicular repairs include spark plug replacement, fuel cap tightening, oil change, brake work, tyre repairs, tyre replacement, tyre fitting and many more. If you are not sure which repair your vehicle needs, it is best to leave it to our experts. Our excellent team has all the latest tools and equipment to service you in the quickest possible time-frame.
Experience Comprehensive Vehicle Repairs
If you want to maintain the safety of your car and reduce the cost of repair, you must invest in periodic vehicle repairs. This is also important as visual inspection may not be the best way to know the issue your car has. Bring your vehicle to us for a complete mechanical inspection.
Our team of seasoned experts are equipped with the right equipment and skills to help you. You can book your appointment online or tell us in the email what you are looking for. Our dedicated team will take care of every issue your car has in the best way possible. Talk to our customer service staff today to book your appointment.