Are you looking for Oil Changes for your vehicle?
Oil changes are an essential maintenance requirement for every vehicle.
Many automakers suggest oil change intervals at 7,500 or even 10,000 miles. It's not just the miles; even if you don't drive your car much, it will need an oil change Shrewsbury. This is because the oil needs to be kept fresh. As the oil ages, it tends to be less effective. The less effective oil will get the engine warm enough, but the engine will retain its moisture content and have a shorter lifespan.
To avoid harming engine health, get a quick oil service from SP Tyres. We are a full-service garage located near you. Our mechanics specialise in offering upfront service to our customers with transparent pricing. To experience fast and easy oil change service or consultation contact our technicians.
Keep The Car Engine Running Smoothly
Most drivers overlook the fact that it is good to stick to an oil change schedule for your vehicle. Usually, the schedule is mentioned in the owner's manual. When it comes to oil changes, do not make hasty decisions. Most vehicles have the service reminder monitor installed that alert them when to go for an oil change Shrewsbury. The oil change system monitors the number of miles the car has been driven for. The system can sense how the vehicle has been driven and will adjust its indications accordingly. Make sure you get in touch with our experts when your car pops such an alert.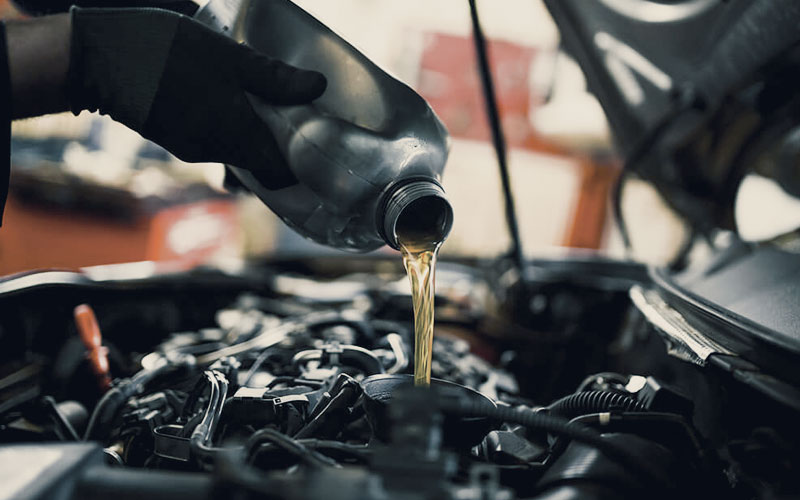 How often must the oil be changed is a tricky question for most drivers? To be on the safe side, get the oil changed every time your car is out for service. Even new cars require the oil to be topped off between changes. If your vehicle has a dipstick and you are checking the oil manually, make sure it is parked at ground level. Pay attention to the colour of the oil too. It must appear black or brown. While, a light, milky colour could mean coolant is leaking into the engine. Check for any metal particles in the oil. The presence of metal pieces in oil indicates internal engine damage. For more information or a quick oil service Shrewsbury, bring your car to our garage.
Timely Oil Service For Your Car
Regular oil changes keep your car running smoothly. You can check the oil levels manually at home using a dipstick. If you find that your vehicle needs a refill or if the oil doesn't have the right colour and consistency, then bring it to our mechanics. We are a team of seasoned professionals who use the latest tools and equipment to service vehicles of every make.
Our oil change is a promise of quality and timely service. We take care that our customers do not end up paying a lot for this regular service. We will create a personalised quote for every oil change. You can get a custom quote from our helpful staff. Book your appointment online or give us a call today.