Are you looking for Car Servicing for your vehicle?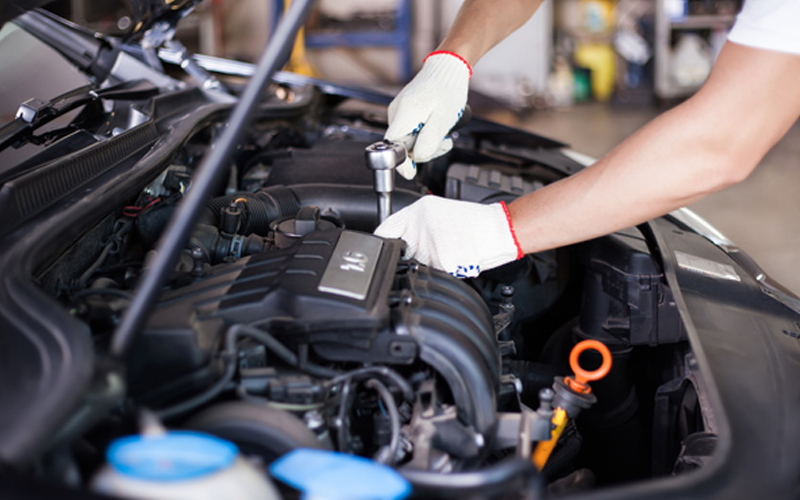 In case you want a long life for your vehicle, make sure to maintain it regularly. One such way of enhancing the life of a car is its disciplined servicing. Getting a car serviced on a routine basis increases the performance of the vehicle. Further, it also assists a car to maintain its high resale value. Additionally, car servicing enhances the fuel efficiency, performance, and handling of a car. At SP Tyres, we recommend our customers to get their car servicing Shrewsbury done according to the manufacturer's details.
We offer an extensive range of car services which will ensure that you enjoy all of the benefits attached to proper maintenance. Our experts dedicate themselves to deliver excellent repairs and maintenance. We make sure that a vehicle serviced at our garage doesn't have any lingering problems left when it leaves our garage.
When do you require car servicing?
A car has to face a number of harsh driving conditions. Therefore, it becomes imperative for a motorist to get it checked with an expert. The duration of these visits depends on the usage of the vehicle. Primarily, there are two different kinds of car services. Full car servicing is a complete check-up of the car done annually or whenever the car covers 12,000 miles whichever comes first. Whereas, interim car servicing is done after 6 months or 6,000 miles covered, again whatever comes first.
Apart from this, diagnostics of a car is also done to pin-point the exact part that needs repair.
What is covered in car servicing?
Interim Service
As mentioned earlier, these checks are performed after half a year. The main focus of this service is to maintain the health of a car. The examination includes the shape of basic components like tyre's structure and wearing, faulty lights, seatbelts, and dashboard's warning lights. This test prevents any bigger problem from occurring.
Full Service
Apart from maintaining the parts mentioned in the interim car servicing, full service includes the following checks as well:
Flushing of engine oil and its refilling
Spark plug repair and replacement
Filter replacement
Body repairs
You can drive to us to check out the options that are available at our garage. We, at SP Tyres, understand the importance of a properly working car and its components. Therefore, our experts suggest the motorists to never miss out on their car repair and car servicing Shrewsbury schedules. You can always contact us to know more about our services.
We are here at your service on Mon to Fri: 08:00 – 18:00, Sat: 09:00 – 17:00 and Sun: 10:00 – 16:00. You can also contact us at our email id Sptyres@live.com. Your feedback is always welcomed. It helps us grow more.