Are you looking for Suspension for your vehicle?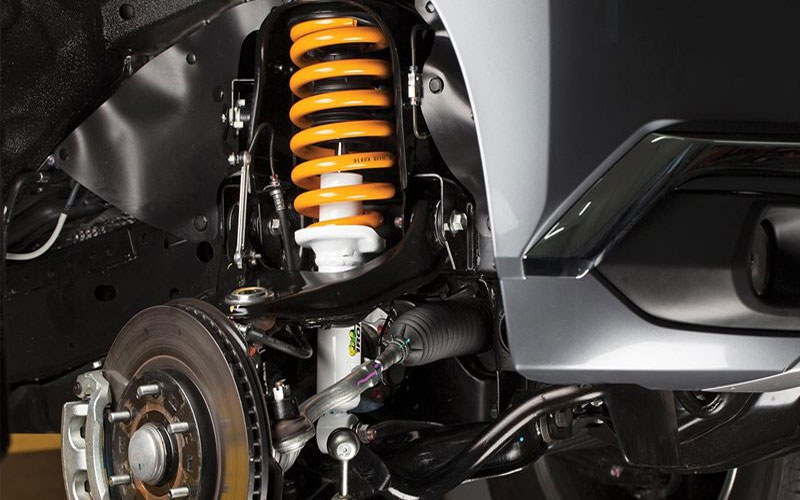 If you are looking to achieve optimum performances from your car, you must maintain a proper service record for it. Proper servicing and maintenance play a vital role in ensuring a high level of safety and luxury for you on the road. Components like brakes, tyres, exhaust, and suspension need to be serviced on a routine basis if you do not want to get stuck in the middle of a road with a broken vehicle.
Our garage, SP Tyres, pride in its mechanics for hosting a team of wonderful mechanics that are trained to repair your car's components in just a few minutes. Although we provide a lot of brilliant car services, our suspension repair services are famous among the people of Shrewsbury and nearby areas.
In case you are unaware of our brilliant suspension repair service, allow us to acquaint you with it.
What is a suspension repair service?
A suspension repair service is a professional expert procedure that is performed by our mechanics at our garage. Being a car owner, you should know that a suspension Shrewsbury system is comprised of springs, shock absorbers, tyres, and linkages that allow relative motion between the tyres and vehicle. We work to ensure that this linkage is never broken or damaged, in order to ensure your safety on the road.
Moreover, our mechanics go through daily training in car servicing, so your satisfaction is never compromised.
Now that you are aware of our suspension repair service, it is time, you get familiar with the symptoms that indicate a need for suspension repair.
Symptoms of a malfunctioning suspension system in your car
Car pulling to one side: Vehicle pulling or drifting is a significant sign that indicates a need for suspension repair in your car. A failing suspension often makes your car heavier and pulls it down to one side of the road. This scenario can also lead your car to be involved in a major accident. Therefore, it is recommended to get your vehicle's suspension repaired if you do not want to be stuck in such issues.
Reduced fuel economy: A malfunctioning suspension often leads your engine to incur more stress than usual. Increased stress on the engine leads your car to burn more fuel and, in turn, reduce your fuel economy. Therefore, you must inspect and repair your suspension if you do not want to spend huge amounts on fuel.
Uneven tyre wear: In case, you notice any uneven tyre wear or worn out rubber on your tyre' tread or rubber area, you must take your car for inspection as your suspension might be wearing out.
A Reliable garage to get it done
Our garage, SP Tyres, commits to superiority. Therefore, we guarantee a hassle-free and quick suspension repair for your vehicle. If you are looking to book an appointment with us, just mail us, at Sptyres@live.com.
We operate from Monday to Friday, between 8:00am to 6:00pm, and 9:00am to 5:00pm on Saturdays. We also work on Sundays from 10:00am to 4:00pm.