Book MOT




Welcome To SP Tyres Shrewsbury
Are you looking for a reliable and efficient garage? Well, that is a rare combination. However, SP Tyres Shrewsbury Centre is exactly what you have been searching for. Our high-quality services and products are the reason customers have put their trust in us. This effective delivery is ensured by our team of experts and technicians. It is a group of skilled professionals who are trained in customer interaction. To help our technicians work more efficiently, we provide them with the latest equipment that is available in the market. SP Tyres is a customer-oriented garage Shrewsbury. If you wish to experience quality services, visit us!
More Tyres Than You Can Think of!
Our tyre collection is famous. It is due to the variety that we offer. Our tyres come from trustworthy manufacturers like Bridgestone, Goodyear, Michelin, Continental, and Dunlop. In this wide range of tyres, you are sure to find the tread pattern that suits you best. It needs to be noted that the tread patterns determine how a tyre will function. That is why tyres with different tread patterns are used in different weather conditions. At SP Tyres Shrewsbury, Wem Centre, we offer summer tyres, winter tyres, and all-season tyres. For car enthusiasts, we also have performance tyres.
Highly Efficient Tyre-Related Services
Tyres need to be taken care of. For this, SP Tyres offers tyre-related services. You can visit our garage for regular tyre pressure checks. Our team will make sure that the tyre pressure is in accordance with the manufacturer's recommendation. Information is the key to buying good products. Each of our tyre is marked with the EU Tyre Label. Also, it needs to be noted that (with time) products can suffer wear and tear. If your tyre ever gets punctured, remember that SP Tyres offers the best puncture repairs.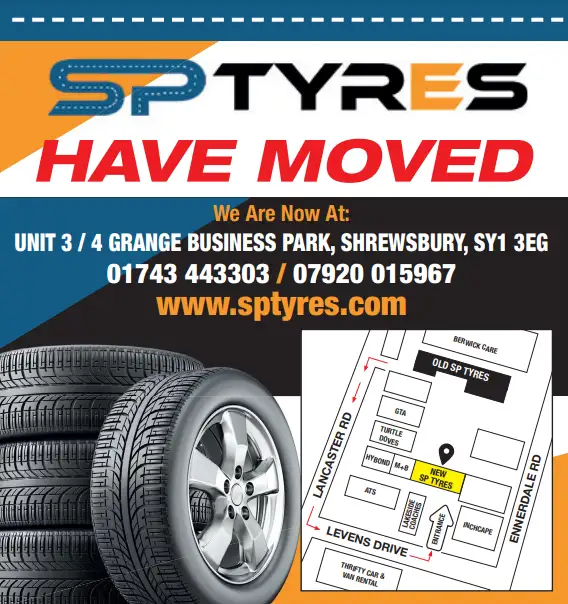 Want An Easy Way Out?
If you do not wish to look at vehicle components individually, there is another way of maintaining vehicle performance. Car servicing and tyre repairs are the answer to regular wear and tear. Visit our garage in Shrewsbury to experience high-quality products and services.
Tyre Fitting
You can choose from a catalog of a wide range of tyres. If you need them urgently, we can make them available to you on the day of the booking itself.
Tyre Fitting
Wheel Balancing
Our wheel balancing machine fits accurately to your wheels and reads the loading on each wheel. Our experts analyse this data in accordance with the correct specification of the model of your vehicle.
Wheel Balancing
Branded Tyres
We sell high-quality tyres from profound brands at a reasonable and affordable price. We have a stock of branded tyres ranging from Michelin to Pirelli. We have them all, exclusively at your disposal!
Branded Tyres
Why Choose Us?
Customer satisfaction remains our priority.
Extensive collection of top-grade tyres.
Book online services via our website and skip the queue.
Skilled and trained experts to carry out excellent car services.


We supply & fit tyres for all major vehicle manufacturers